Catering
"Just like mom's home cooking….only if your mom is a four star chef."
Featuring Chef Keith Erickson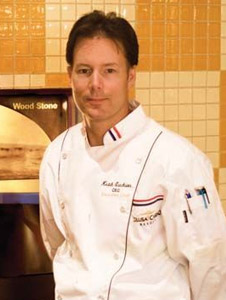 Keith's love of cooking started his culinary career at a young age. By age 15 he was cooking in small restaurants and realized he wanted to make this his life's work. After eight years of working in Hotels and Resorts in Phoenix and Las Vegas, Keith expanded his career by going to the Culinary Institute of America and Graduated in 1985. He immediately signed on for a two year apprenticeship as a Chef for Hyatt Hotels. He achieved his first Executive Chef's position by age 30 and has worked as the Executive Chef at the Dupont Plaza Hotel in Washington DC, Executive Chef at the Doubletree Hotel and Convention Center in Portland, Director of Culinary Development for Shari's 98 Restaurants, Corporate Chef for Gourmet Solutions, and Food and Beverage Director/Executive Chef at Skagit Valley Casino in Bow, Washington. Keith has recently joined the Colusa Casino Culinary team as the new Executive Chef.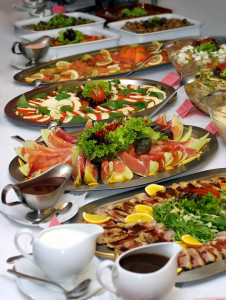 Keith's wide range of culinary expertise includes a passion for ice carving, which he has won many awards for. Keith achieved his certification as an Executive Chef at the age of 35 and has experience in a variety of cuisines including kosher cooking, which he has established in two different hotel kitchens to better serve the Jewish community.
Keith has served as the First Vice President of the Chef's de Cuisine Society, the Oregon Chapter of the American Culinary Federation (ACF) and has been an active member of ACF and NICA (the National Ice Carving Association) for the last 15 years. He was recognized as the Oregon Chef of the Year in 2004. He spends a good portion of his time each year contributing his talent to charities such as The Cystic Fibrosis Foundation, The Madeleine School Auction, Southwest Washington Medical Center Foundation, and the Metropolitan Family Services Auction.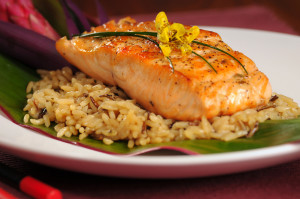 WINTUN DINNERHOUSE – SEASONS BUFFET – JACK'S LOUNGE & GRILLE